BI-LO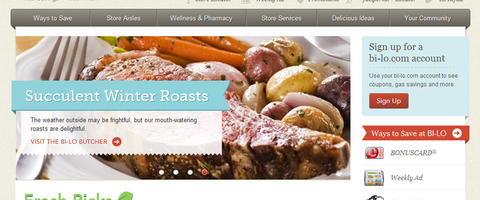 Designer
This project was designed by
{e} House Studio
Description
The
{e} House Studio
team invited me to work on this project as part of a coding team of three. My primary role was
ExpressionEngine development
but soon also included CSS/HTML coding as well. This site is a beautiful example of great design and the limitlessness of ExpressionEngine as a content management system and I'm very proud to have been a part of the team.
What The Client Said
Thanks again for all your really great work on this project.
Tagged
ExpressionEngine
,
Member Area
Similar Projects
•
Clif Bar International Sites
•
Dekker Perich Sabatini
•
New Day Youth & Family Services
•
The National Museum of Nuclear Science & History
•
Guittard Chocolate Company