GoTriangle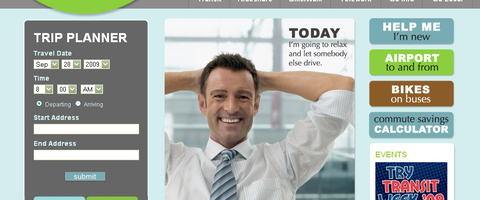 Designer
This project was designed by
Urban Trans Consultants
Description
GoTriangle is a partnership of public transportation agencies, and organizations funded to promote commuter benefits in the Triangle region of North Carolina.
Designed by Urban Trans Consultants, the website's content is completely managed by
Expression Engine
. To improve work flow for the editors, we integrated the NSM Publish Plus module which allows for draft entries, live edit previews and notification of content changes. Additionally, the site heavily relies on the Pages module to allow for the addition of new content pages.
URL
» Click here to launch this website
What The Client Said
"Thanks again for all your help and patience. Your professionalism and
responsiveness definitely inspired a lot of confidence on our part."
~ Brigette Flood (Marketing Manager, UrbanTrans Consultants)
Tagged
ExpressionEngine
Similar Projects
•
Clif Bar International Sites
•
Dekker Perich Sabatini
•
New Day Youth & Family Services
•
The National Museum of Nuclear Science & History
•
Guittard Chocolate Company