Nike Skate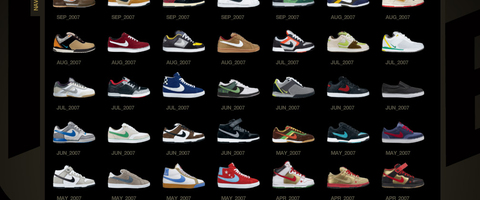 Designer
This project was designed by
Odopod
Description
Here at MediaGirl, we get to work on some cool projects and the Nike Skate project was no exception.
Built entirely in Flash by the ultra talented folks at
Odopod
, the Nike Skate website relies on
Expression Engine
for all content management. The connection between the Flash and Expression Engine is made using dynamically generated XML.
The website features a large archive of Nike's skate shoes, detailed information about the Nike Skate team members, an extensive media section and a very cool store locater.
Tagged
ExpressionEngine
Similar Projects
•
Clif Bar International Sites
•
Dekker Perich Sabatini
•
New Day Youth & Family Services
•
The National Museum of Nuclear Science & History
•
Guittard Chocolate Company