Salman Raspberry Ranch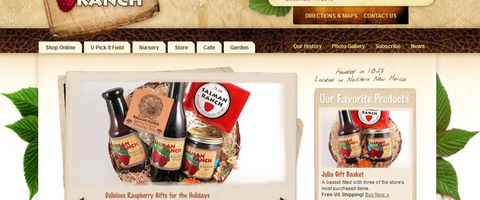 Description
Salman Raspberry Ranch is a historic ranch in northern New Mexico specializing in delicious raspberry products.
The main goal of this project was to allow for easy content management and editing by the Salman Ranch team.
ExpressionEngine
was the obvious choice and the team couldn't be more thrilled at the ease of use.
URL
» Click here to launch this website
Tagged
ExpressionEngine
,
Ecommerce
,
Image Gallery
Similar Projects
•
Clif Bar International Sites
•
Sackwear
•
Dekker Perich Sabatini
•
New Day Youth & Family Services
•
The National Museum of Nuclear Science & History