Join Me At The Peers Conference
I've been invited to speak at the
Peers Conference in Chicago (June 26-28)
and I'm excited to share the details of my 5 years working on the project I will be talking about. It's a site unlike most others running on
ExpressionEngine
because of the high number of entries in the database (~725K) coupled with regular high traffic, frequent article publishing & big traffic spikes. This is a case study talk which will detail walls I've hit along the way and fixes that have helped at each step to stabilize the website.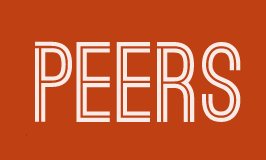 Get your ticket today...
Early bird price is $299
for 15+ speakers, breakout coding sessions, business roundtables and one-on-one code review. I'm really looking forward to meeting you there and honors to have been invited to speak!
Periódico Zócalo: Lessons learned while working with a high traffic EE site
Launched in July 2008 by Anna Brown, Periódico Zócalo is a daily newspaper website serving the northern Mexican state of Coahuila and running on ExpressionEngine. The site currently averages ~10 million page views per month and has ~725K entries in the database with 500-700 new articles added daily. During this talk, Anna will share the project's ups & downs, advanced optimization tips and lessons learned while working solo on a large content EE site prone to traffic spikes driven by breaking stories.
Filed Under: MediaGirl